---
Took delivery of custom order 2020 P300 HSE - torchredfrc - 07-07-2019 06:47am

2020 I custom ordered arrived about a week early. Unfortunately the pano roof was damaged by the transport company and I barely got the car the day before the original expected delivery date. Love the car but have noticed a couple issues, namely:

1. Power lift gate gestures don't function at all
2. Both paddle shifters are cracked at the seam
3. Minor paint imperfections in the door sill area
4. Delivered with 2 fairly deep scratches in the garnet dash pad (in front of the passenger seat)
5. The lane assist is quite aggressive in steering back into the lane and does not keep the vehicle centered
6. Refresh rate on the clear view mirror took some getting used to, at first every time I quickly glanced at it I went cross eyed
7. The chrome accents around the shifter and below the gauge cluster give some pretty bad reflection when they hit the sun - really wish there wasn't any chrome on the dash especially
8. The interior lights don't come on when the doors are opened at night, no matter the setting (per manual)
9. Every start cycle the "gap" for the adaptive cruise control gets reset back to the largest setting and does not retain my selected setting

I just got home from taking the vehicle to White Sands National Monument in New Mexico. She handled very well on the trip and did fantastic in the gypsum at the monument. If anyone has any specific questions about the 2nd gen car please let me know.

---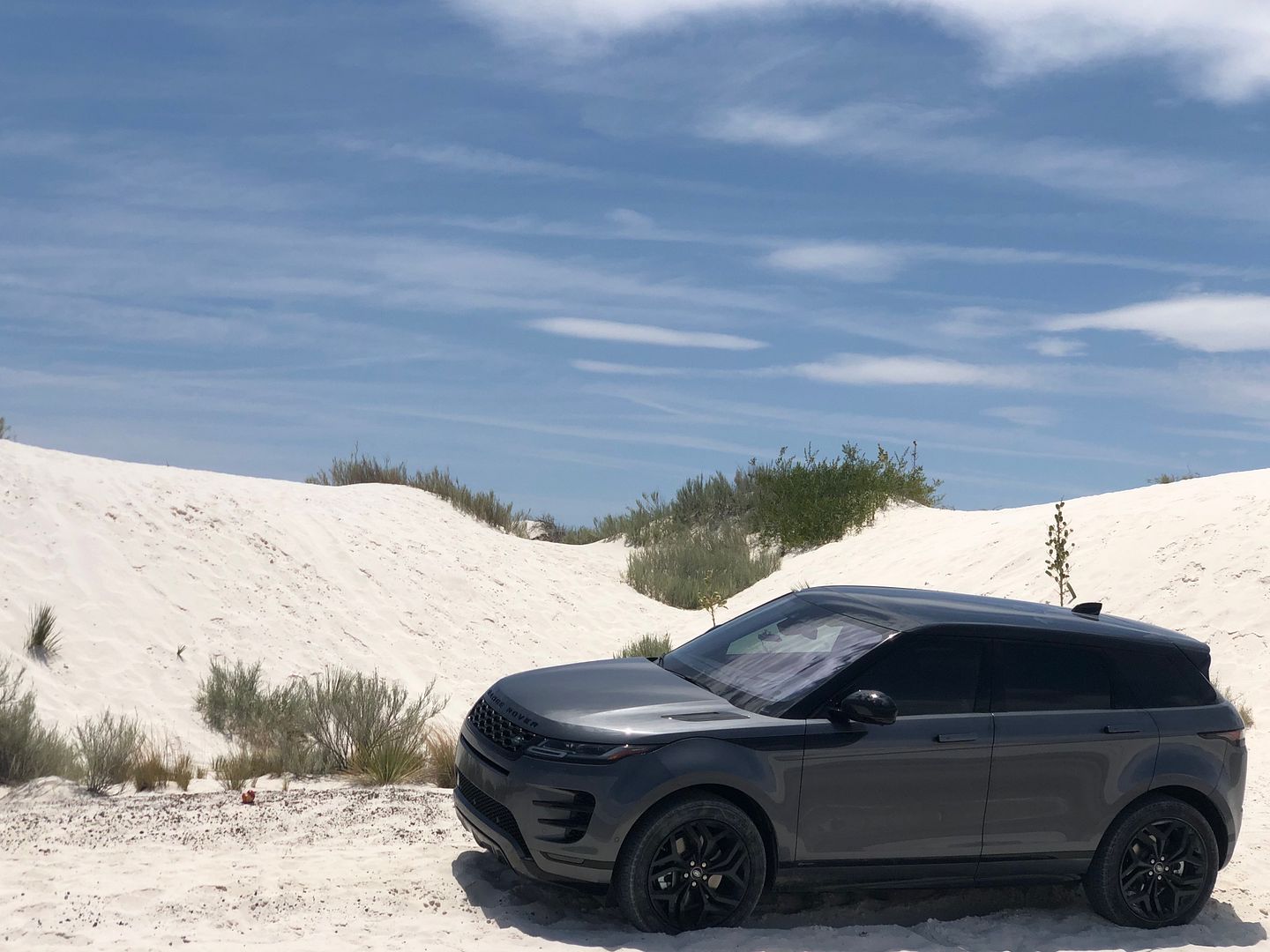 ---
RE: Took delivery of custom order 2020 P300 HSE - Doody - 07-07-2019 05:10pm

Interesting data, torch. Sounds like they're either rushing the new ones off the line or they're being sloppy. Your dealer will clean it all up, but it's an annoyance. My 2012 has 87K on it now. Like you did, I'm debating whether it's time to trade it on a 2020. Can't say I have a lot of patience for such crapola, but I'd buy something off the lot anyway - so presumably it'd be fixed up by the time I saw it.

Debate debate debate

.

Enjoy your new ride. It's gorgeous, BTW.

Doody


---